Regular price
$550.00 USD
Regular price
Sale price
$550.00 USD
Unit price
per
Sale
Sold out
IN PERSON FLASHING ONLY.
SEE MORE BELOW.
Share
View full details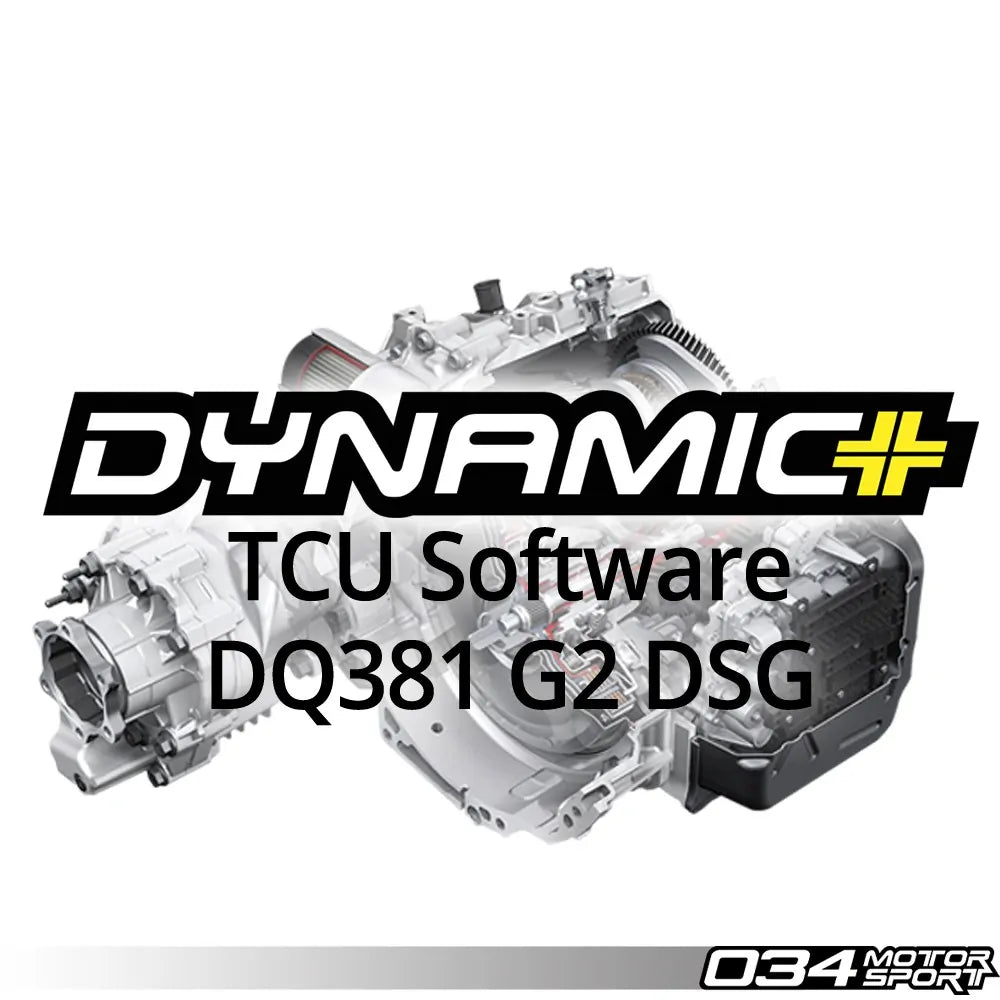 STAGE 2 TCU TUNE:
Torque Safety Strategy Enhancements: The Dynamic+ ECU Tuning accurately reports torque values to the TCU to ensure that all safety systems are intact in both control units, and the added torque from tuning is properly adjusted for when driving/shifting, including all safety systems designed to protect the engine and transmission. This results in better shift quality as the transmission is not having to reduce engine torque or having to adapt to misreported inputs.
Clutch Pressure Increases: In order to safely apply the increased horsepower and torque, DSG Clutch Pressures are increased in all drive modes. Expect to feel firmer and more solid shifts!
Optimized Shift Points: In order to take advantage of the increased powerband from the turbocharger, Dynamic+ Tuning optimizes the shift points in Drive & Sport Mode to maximize acceleration while retaining smooth drivability.
Improved Shift Speeds: To further enhance the acceleration of your GTI, the DQ381 G2 shift times are dramatically decreased in all driving modes, which ultimately results in quicker acceleration.
Launch Control Optimizations: From the factory, the DQ381 G2 launch control strategies used are very neutered and designed for a vehicle on a non-optimal surface with low-grip tires. 034Motorsport Engineers have optimized the launch by raising the factory torque limit to take advantage of a better surface and a grippier tire. This ensures that your GTI will 60ft much more effectively and efficiently!

Additionally, significant work was put into refining how AMAX shifts are applied during Launch Control, ensuring that each shift maximizes potential acceleration without inducing wheelspin.
034MOTORSPORT STAGE 2 DQ381 G2 PERFORMANCE TCU SOFTWARE COMPARISON:
| | STOCK TCU SOFTWARE | 034MOTORSPORT STAGE 1 PERFORMANCE TCU SOFTWARE | 034MOTORSPORT STAGE 2 PERFORMANCE TCU SOFTWARE |
| --- | --- | --- | --- |
| Torque Reporting from ECU | Yes | Yes | Yes |
| Torque Limits | Stock | Recalibrated for Higher ECU Output | Recalibrated for Higher ECU Output |
| Shift Speed | Suitable | Suitable | Fastest |
| Shift Points | Slower Acceleration | Slower Acceleration | Fastest Possible Acceleration |
| AMAX Launch Optimization | None | None | Significant Improvements to Torque Application and AMAX Shift Strategy |